Experienced, Professional, Reliable and Quality Lawn Care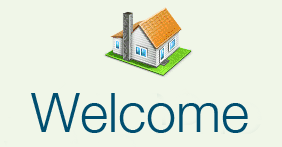 +
QUALITY LAWN CARE
Thank you for considering Keepin' It Green, Inc. for your lawn care needs. We are confident that we can meet and exceed all your expectations. Call today and owner Jim Undercoffler will come to your home and personalize a quote for you.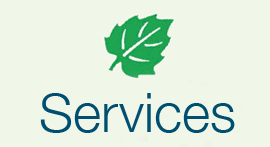 +
FULL SERVICES OFFERED
Keepin' It Green, Inc. offers everything from lawn mowing to holiday light installation. Simply click on our pricing link to view our entire list of services and costs. We also offer customized package quotes, and pre-payment discounts.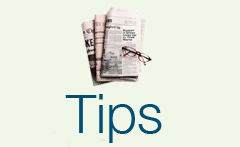 +
YEAR ROUND HOME & LAWN TIPS
Keepin' It Green, Inc. produces a quarterly newsletter chalked full of seasonal lawn care tips, advice and helpful hints. Keeping your lawn looking it's best can be difficult in Colorado - We can help! Click here to discover how you can have a great lawn year round...
WHY CHOOSE KEEPIN' IT GREEN?
There are plenty reasons why!!
"We offer more personalized service than the large corporate lawn maintenance companies. We promise to provide "down-to-earth" customer service, communication on all aspects of our business together, and friendly, effecient, cost-effective services." continue reading ~ Jim Undercoffler - Owner / Operator
Weekly Lawn Mowing
We normally start our mowing service the first full week of April. This includes mowing, trimming and edging of the walks, patios and driveways.
Fertilizing
This is the time of year to put down fertilizer. This is the first or four applications. We also offer an organic option.
Aeration
This is one of the most important things you can do to your lawn it's effective in loosening compacted soil and clay. This also prevents water run off, dry spots and certain diseases
SEEDING AND SODDING
This is the perfect time of year for this service. Get those problem spots taken care of to start out for a beautiful thick lawn or reseed/sod entire areas
Weed Control
Later in the spring we apply broadleaf weed control. We have four applications of this throughout the season to control dandelions, chickweed and clover
Clean Ups
This is a service we provide year round but mainly in the spring and fall to remove the leaves and debris from your property. Clean up also includes cleaning out your gutters.
TESTIMONIALS
What do our Customers saying about us?
"Can I just tell you that I had 3 other calls in for estimates on my pitiful lawn and you were the only one who came out when you said you would and called me back? THANKS"

Katie Saunders

"I've been fortunate enough to work with Jim for over 10 years. No problem is ever to too big or too small."

Lynn Buland

"Jim and his knowledgeable crews continue to be a busy family's life-saver. We simply do not have the time to keep our lawn looking fresh and beautiful all season long."

Laura Westhoff

"I just wanted to say thank you and your crew for helping me improve the appearance of my house. THANKS"

Claude (Gene) Harmon
WHO

WE ARE ~ KEEPIN' IT GREEN INC.,

We are dependable, reliable and there for you when you need us.
Year Round Lawn Services
Denver Metro and Front Range areas...
We strive to make your lawn the envy of the neighborhood.
LATEST POSTS
VIEW ALL -
Do you have dead patches of grass or just plane dirt spots in you're yard?  You can eithe...

ARE YOU READY TO START MAKING YOURE YARD LOOK AMAZING AGAIN? HERE ARE 5 THING YOU CAN START WIT...
OK! HERE'S HOW IT WORK
Call Us for a FREE QUOTE!
We are glad to look at any of your lawn, home, handyman projects and will give you a no obligation quote.
View our site for standard services
We offer lawn services on a regular and seasonal basis. Peruse our site to see our published prices for our standard services.

START NOW!
We strive to make each lawn we service the pride of the neighborhood. Sign up today and we will begin KEEPIN' your lawn GREEN!