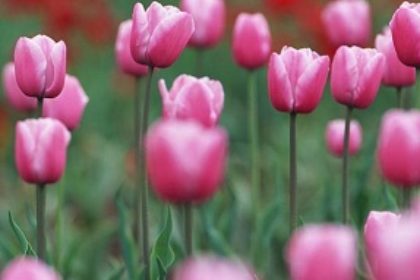 THIS TIME OF THE YEAR IS FOR THE MAIN NUTRITION OF YOUR LAWN.
PRE-EMERGENT WEED KILLER –
This is put down in early spring. The application is meant to control a select group of weeds from germinating and blooming later in the season. This does not control all weeds, just a limited amount. It is a great start to controling your potential weed problem.

WEED CONTROL –
Later in the spring we apply broadleaf weed control. We have four applications of this throughout the season to control dandelions, chickweed and clover.

This is a procedure that removes the accumulation of thatch (dead grass etc…) from your lawn. Performing this allows water and nutrients to be quickly absorbed and also allows new growth more easily. If this is done correectly a little thatch will be left behind to protect the new growth and also for water retention. We normally perform this service every other year but our most beautiful lawns are done every year.
AERATING –
This is one of the most important things you can do to your lawn it's effective in loosening compacted soil and clay. This also prevents water run off, dry spots and certain diseases. Water and fertilizer can get to the roots of the grass and work tandumly. We recommend 2-3 times per season.
FERTILIZING –
This is the time of year to put down fertilizer. This is the first of four applications. We also offer an organic option.
SPRING LAWN CLEAN UP –
This is a service we provide year round but mainly in the spring and fall to remove the leaves and debris from your property.
MOWING –
We normally start our mowing service the first full week of April. This includes mowing, trimming and edging of the walks, patios and driveways. Sometimes there is an extra charge to do this the first time if it's been a while since the last edging, and of course we will haul away all grass and debris.
SEEDING AND SODDING –
This is the perfect time of year for this service. Get those problem spots taken care of to start out for a beautiful thick lawn or reseed/sod entire areas.