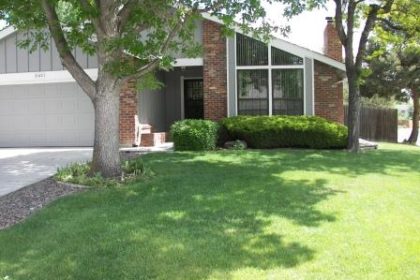 Water is a limited resource in our dry climate, and using water wisely not only saves you money, but it′s the right thing to do. Remember to adjust your automatic sprinklers or manual watering times monthly based on weather conditions.
Denver Water is enforcing its annual water rules, which run May 1 to Oct. 1.
Water during cooler times of the day — lawn watering is not allowed between 10 a.m. and 6 p.m.
Water no more than three days per week.
Do not allow water to pool in gutters, streets and alleys.
Do not waste water by letting it spray on concrete or asphalt.
Repair leaking sprinkler systems within 10 days.
Do not irrigate while it is raining or during high winds.
Use a hose nozzle with a shut-off valve when washing your car.
Adjust watering times at least once per month.
Get to know your timer. Adjust your automatic controller or manual watering times each month based on weather conditions.
Use this chart as a starting point to determine the number of minutes to water each zone on the days you water. These times are averages. Adjust your watering minutes based on rainfall, type of grass or plants, sunny or shady locations and other characteristics.
Program your controller or timer to water in cycles to allow water to soak into the ground.
Watering two days a week should be sufficient during most of the summer. If needed, water a third day during extreme heat or dry periods. Water trees and shrubs as needed, but not between 10 a.m. and 6 p.m. Shrubs and perennials need half as much water as lawns.
There are no assigned watering days, but never water a zone more than three days a week.